Our High-Energy Fitness Kickboxing Classes Keep Your Body Guessing Like Never Before
At BR Krav Maga, we do Fitness Kickboxing just a little bit differently.
Gone are the days when you struggled to make it in time for class. And gone are the days when you wasted hours in the gym trying to keep yourself busy. Our Fitness Kickboxing classes are helping people across Baton Rouge train with more efficiency than ever before.
This 30-minute workout consists of 10 three-minute rounds, and the best part is there is no start time! Just show up and get started working out with a trainer every time.
And don't forget, we have three locations! We are conveniently located in Airline Highway and I-12, and Perkins Road!
Just fill out the short form to learn more or to get started today!
So What Makes Our Fitness Kickboxing The Best In Baton Rouge?
We're changing the way you train by adding more convenience than ever before.
At BR Krav Maga, you can jump in when it works best for you and take on 30 minutes of high-energy circuit training designed to keep your body guessing from start to finish.
Our Fitness Kickboxing Classes in Baton Rouge rely on the 10 three-minute rounds to offer a combination of:
Repetition striking
Heavy bag work
Punch-kick combinations
Self-defense strategies
And so much more!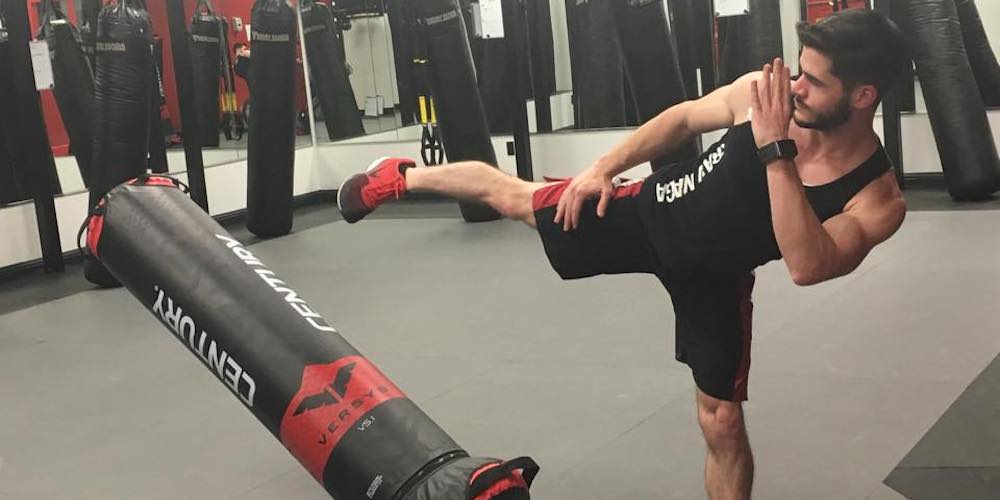 Our Fitness Kickboxing classes are designed for a non-stop, heart-racing exercise that will leave you feeling like a million bucks.
With Our Fitness Kickboxing Classes, You Can See Total-Body Success In No Time
A lot of fitness programs promise incredible results. And yeah, they'll probably make you sweat and feel exhausted.
But at BR Krav Maga, we're committed to making the most of your time. And we don't waste a minute.
Our Fitness Kickboxing program is designed to help you get the most out of every workout without wasting your time on busywork movements and idle time standing around.
And the best part is, everything we do can be scaled to meet your unique skill level. We are proud to train complete beginners and experienced athletes alike, helping everyone find success one step at a time.
Join us at BR Krav Maga in Baton Rouge For:
Targeted strength and fat burning strategies
Sustainable cardiovascular endurance
Improved speed, agility, and mobility
A great sense of accomplishment after every single workout
Take The First Step Today! Join Us In Baton Rouge For The Best Fitness Kickboxing In Town
It doesn't matter if you're training on your lunch break or squeezing a workout in between meetings.
At BR Krav Maga, our Fitness Kickboxing program is all about helping you develop total-body strength and sustainable health and wellness. All without wasting a minute of your time.
Join us in Baton Rouge and see it for yourself or simply fill out the short form on your screen to learn more today!